Archaeological Sites in the Maya Area: A Conservation Challenge
- Proceedings of the XXII Symposium of Archaeological Investigations in Guatemala.
This publication constitutes an important step in the research, conservation, and use of archaeological heritage, as it reflects on the ways different disciplines collaborate, and on the importance of sustainability for site conservation and management.
The complete proceedings are available online in
Spanish
(PDF, 6 MB), with an
English
(PDF, 1 MB)summary.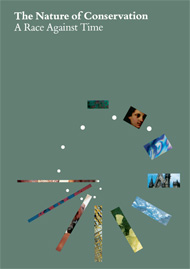 The Nature of Conservation: A Race Against Time
By Philip Ward
This classic work explains the place of conservation and restoration in museums. Long out of print, it is now being published online by the GCI.
Access a free
PDF in English or Spanish
online.
Landmarks of a New Generation: User's Manual
In the 1990s, the GCI initiated a series of projects that encouraged young people to document through photographs those things they considered landmarks in their community. This out of print manual—now available as a PDF—presents a practical method for creating these landmark projects.
Access the free
PDF online
(5.2 MB).
Newly Acquired Titles
Recently acquired titles in the Conservation Collection in the Research Library at the Getty Research Institute are available to readers on site at the Getty Center. Some materials are available through your library's interlibrary loan service.
Download the list
(PDF, 186 KB)